The mummies and the grave goods are unsurprisingly getting lots of attention in the new Egyptian galleries opened last month at the Ashmolean in Oxford, but on a visit today it was the Nubian aspects of the collection that really got my attention.
Particularly the Meroitic pots – a style I don't recall seeing before, of a much under-rated and under-covered civilisation (certainly Egyptian influenced, but very distinctive).
I was particularly taken with this Hathor pot…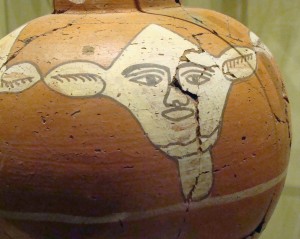 But the liveliest were depictions of animals, such as this ibis sitting on the back of a crocodile…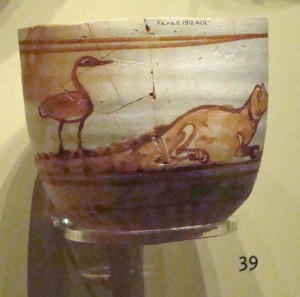 These glorious frogs…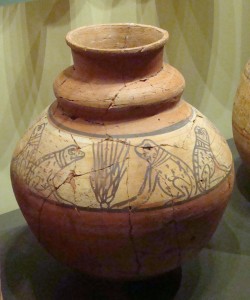 And this crocodile, cow combination…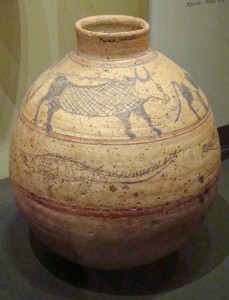 There were also fluid, lively people images, like this…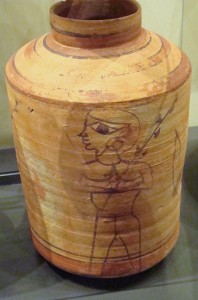 Also interesting in the technical sense were what are known as barbotine pots, which see a clay of a different colour to the base piped on to the pot. (They look very like shells embedded in the pot.)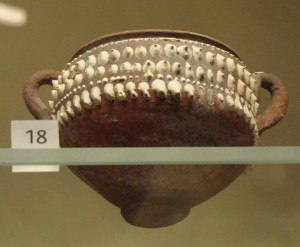 At the centre of this gallery is the spectacular, room-sized tomb of king Taharqua, who was both a Kushite King and also pharaoh – the 25th Dynasty being a Nubian one.
The style, as you might expect, is much more Egyptian, as this detail of the relief shows.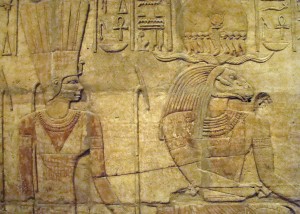 Excellent to see such a stress on a little highlighted part of the ancient world.